JR Bookkeeping services
JR Bookkeeping services
Professional accountant
Monthly bookkeeping
Let us help you get your books in order! We provide monthly and bi-monthly bookkeeping services. Depending on the size of your company, most of our bookkeeping is maintained on Quickbooks Online. This means that you can have access to your books at any time.
At the end of the financial year, we prepare the trial balance and draft Annual Financial Statements so that it can be sent off to an Independent Reviewer or Auditor, where applicable.
Management accounts
We can provide you with custom reports with all information required by management.
VAT returns
We assist with VAT calculations and submission to the South African Revenue Service.
We also offer these services to make your business run smoothly
CIPC submissions
CIPC requires annual returns to be submitted to them. We are able to assist you with this.
We are also able to assist with company registrations and updating company information on CIPC's database.
Software setup
Need to migrate data over to Quickbooks Online? Would you like to setup the books for a new company? Give us a shout!
Annual bookeeping
We bring books up to the Trial Balance and ensure that all the necessary year end journals have been raised before sending the books to be finalised. We are also able to assist with draft Annual Financial Statements. Save on unnecessary CA costs!
Payroll
Let us assist your with your monthly payslips and EMP201 returns.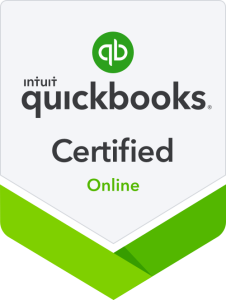 Get in touch
Fill out the details below to get in touch